---
John Martin
---
John Martin
Phone:
Phone:

M:

704-277-8215

704-277-8215

mobile

Phone:

O:

704-393-0048

704-393-0048

office
Office:
Office:

Wilkinson ERA

8604 Cliff Cameron Drive, Suite 190
Charlotte, NC 28269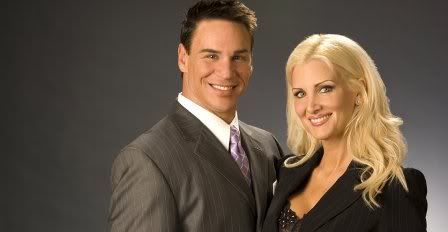 Lisa and John MARTIN are both licensed Real Estate professionals in the state of North Carolina with Wilkinson/ERA Realty and share 19 years of Real Estate experience between them. Lisa Martin is a former schoolteacher in the Charlotte/Mecklenburg school system and her husband, John Martin moved to the South from N.Y. in 1988 and has 15 years of marketing experience prior to entering the Real Estate profession. They chose to become Realtors in N.C. not only as a result of their love for the region, but because they sincerely felt it would give them an opportunity to enjoy a profession were they could help people achieve their part of the American dream.
Lisa and John Martin are customer driven Realtors dedicated to achieving results. Providing exceptional service would be considered an understatement. When you contact them, you can always count on a fast and reliable response. When you begin to work with them, you will see the difference because of their family oriented yet professional approach to Real Estate. You will finally have the representation you deserve. If you are in the market to buy or you would like to sell your home, they will put their 19 years of real estate expertise to work for you and get RESULTS! Now specializing in Luxury homes in the Charlotte and surrounding areas.
Recommendations
"Prospective buyers or sellers; John Martin impressed me from our first meeting. My wife and I interviewed three well established Realtor agencies. John sold himself, he promised what he would do to sell our home quickly. We were late in selling season, listing on September 16, 2013. His valuation in our opinion was most accurate. The other Realtors told us about their firms, their assistance and how they would use social media to sell our home. John helped ready our home to the point of helping one of my neighbors move a fence that inadvertently over our property line. John is dedicated hard working Realtor who in my opinion will not let you down. He gets results. I wholeheartedly recommend him for assisting in selling your home or buying a new home. He gets results. Regards, Mark & Jommhok"
  -Mark & Jommhok, Client
---